Meet the Plant Floor Audit Platform Fueling Profitability
Boost productivity, decrease cost of quality and ensure safety. By connecting people, processes and data, EASE enables you to turn your audits from administrative burden to bottom line impact.
Fast Track Your Root Cause Analysis Using Audit Findings
In this guide, learn how to identify patterns of non-conformance faster and more accurately to confidently resolve areas of poor performance.
Improve Production Quality with Layered Process Audits
Learn how EASE facilitates high audit completion rates, decreasing your cost of quality.
Increase Safety, Decrease Cost of Quality and Optimize Productivity
Leverage Your Audits to Make Bottom Line Impact
EASE is the most comprehensive audit and inspection platform to assess and sustain consistent execution of any high frequency manufacturing plant floor process. From Layered Process Audits (LPA) to safety inspections, 5S, Gemba walks and more, EASE combines simplicity and efficiency with powerful insights to drive operational excellence.
Simplify Audit Administration
As a Quality or Safety leader, focusing your time on actions and decisions versus administrative tasks is key to quality and safety. With EASE, put automation, standardization, and real-time data visibility to work to significantly reduce audit labor time and cost.
Prevent Costly Quality Escapes & Safety Incidents
Just one product recall or workplace accident can impact your bottom line in a big way. Prevention is your best countermeasure. Detect non-conformances and inefficiencies with EASE through closed-loop issue resolution.
Resolve Areas of Poor Performance
Access performance data in real-time, from anywhere, across your sites. Actionable dashboards and reports help you identify positive and negative trends, gaps and required countermeasures to drive continuous improvement.
Satisfy Compliance and Customer Requirements
EASE facilitates centralized documentation, storage, and retrieval of audit and inspection records, ensuring compliance with industry standards and regulations, and meeting customer requirements.
Trusted by Leading Manufacturers Worldwide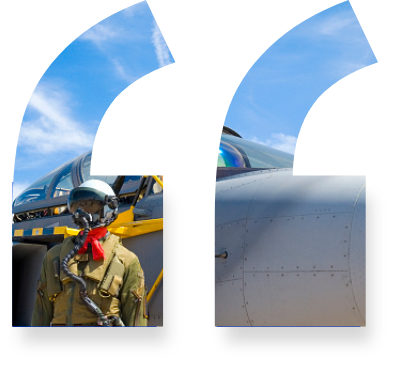 "Their solution immediately created real business benefits – freeing up resources and controlling our operations."

---
Powerful Features that Drive Performance
Native Support for Layered Process Audits

Supports Any High Frequency Audit Type

Mobile Auditing (iOS and Android)

Advanced Offline Mobile Audit Support

Actionable Dashboards and Reporting
Automated Audit Scheduling (Including by Layer)

Question Library & Document Management

Picture Annotations

Question Reference Images and Documents

Open Mitigations Tracking