How to Use Coronavirus Downtime as a Continuous Improvement Opportunity
U.S. automakers have shut down in the wake of the coronavirus as manufacturers face a double whammy of part shortages and potential health risks to employees.
The move brings a lot of uncertainty for everyone from the car companies through the entire supply chain. No one knows how long it will be before production can restart and it won't be as easy as flipping a switch when it does happen. This makes it important that manufacturers use this downtime for continuous improvement and strategic preparation for the restart.
With that in mind, let's look at key steps you can take now to ensure you come back stronger than ever, focusing on process reviews and restart process development.
Process Reviews
At The Luminous Group, we recommend process reviews as the ideal place to start because the data provides the first layer of a risk assessment. Potential data to review includes:
Internal scrap
Rework
Customer returns
Warranty
Layered process audit (LPA) findings
Another high-value activity during downtime would be to review 8D and corrective action report (CAR) findings over the past six months or so, prioritizing reviews based on severity. You'll want to focus on two goals here:
Ensuring that you've identified the true root cause of each problem and leveraged improvements appropriately
Looking for general weaknesses in 8D problem analysis and planning for how to close those gaps moving forward
Analyzing the data sources mentioned above can help identify problem areas where you'll want to review and improve your process.
Documentation Update
A key activity that manufacturers often don't have time for but can now prioritize with the manufacturing shut down is updating documentation, particularly in areas such as:
Process flow: Examining process flows can help identify areas of inefficiency or steps that may be contributing to quality issues.
Failure modes and effects analysis (FMEA): When assessing problem areas, ensure that you have included all failure modes and causes in the FMEA and that you understand the potential effects. Most importantly, check whether needed controls are both documented and in place. Lastly, look to see whether effects and causes have the correct scoring or whether you've underestimated some risk or occurrence.
Control plan: If you update an FMEA, you may also need to update the control method, for example by adding new or increased inspections or audits.
Work instructions: Evaluate whether work instructions align with the FMEA and control plan updates, and how you can improve instructions to avoid quality problems.
Layered Process Audit Review
Layered process audits (LPAs) are shift-level checks that examine process inputs, are required by several automotive OEMs and highly recommended by others. Because some manufacturers just conduct them to comply with customer requirements, it's the type of activity that's done once and never looked at again. Now is the opportunity to reexamine your LPA system—which may have been created years ago—to determine whether it's working effectively and how to improve it.
Items to pay attention to include:
LPA stats review: You'll want to evaluate data such as percent audits completed on time as well as whether findings are closed in a reasonable amount of time.
Audit questions: It's important to assess the quality of LPA questions. What kind of information are you getting? Are there questions that are answered inconsistently or create confusion? You'll also want to eliminate duplicates and old questions originally intended for a specified period (i.e., 90 days after corrective action).
Audit schedules: Looking at participation trends, you might see that you keep scheduling people from logistics, for example, but they aren't participating. Do they need extra training, or more reinforcement from their manager? Conversely, you might identify new departments where adding LPAs could prevent quality issues.
Mitigation: Which items are open, and can any be closed or addressed during this time?
Restart Process Development
When it is time to bring workers back, it's likely they will have been off at least four weeks (likely longer). How will you make sure they do the right things correctly when they return? Will you have to change your process to space out workers to reduce the risk of viral transmission, and if so, how will you need to redesign the process?
As you develop your restart process, make sure to:
Understand customer requirements
Define critical characteristics
Document the new process
Perform a risk assessment of the process using FMEA
Implement controls to prevent and detect errors
Review work instructions and update them as needed, especially considering people may take on new roles
Audit the process to make sure it is in conformance (such as with LPAs)
Verify your preparedness and response plan and back-to-work checklist with LPAs, including new requirements around cleaning, disinfection and social distancing
Consider whether you might need additional people or steps to verify processes.  Customers may require special containment activities initially (think GP-12, Safe Launch, etc.) In addition, there could be unintended consequences from any process changes that have been made.
If you do add new steps, you need to assess any risks you might be creating with the new startup process. If you add an inspection step and move parts to be inspected elsewhere, for example, you need to consider whether they could become damaged, mixed or out of order.
Obviously, this is just a starting point when it comes to thinking about how you might use downtime. What's important is that you take the time to do both a retrospective process improvement as well as look at what needs to be done for a smooth launch at startup. Being strategic now is the only way to hit the ground running.
Discover the quality lessons learned by other quality professionals as a result of the COVID-19 pandemic in this exclusive OnDemand Webinar.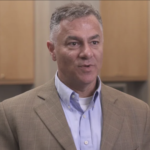 As a senior consultant with The Luminous Group, Richard has more than 18 years of experience in Product Development, Program Management and Manufacturing Management. He has a proven record of success in bringing new technical products to market for clients, a deep knowledge of layered process audits and combines a background in mechanical engineering with a broad knowledge of the global automotive industry.